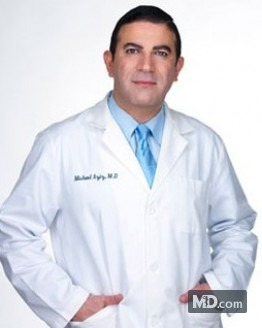 Dr. Michael Aziz is a top-ranked primary care physician and internist serving patients throughout the Greater New York City area. Board-certified in internal medicine, Dr. Aziz provides patients with an array of medical services custom-tailored for each patient's unique needs, including preventive care, men's and women's health services, cardiology services and neurological evaluations for neck and back pain.
Dr. Aziz is committed to helping every patient he treats achieve optimal health and wellness at every age, and he has a special interest in the complex relationship between nutrition and health. As the best selling author of The Perfect 10 Diet, he offers individualized and medically-supervised weight loss programs focused on the nutritional and lifestyle needs and preferences of each person. He also provides executive physicals for busy professionals and advanced testing for food and environmental allergies.
Dr. Aziz completed his medical training at Albert Einstein College of Medicine-Long Island Jewish Medical Center and New York's Staten Island University Hospital. Today, he remains committed to learning new techniques and advancing his skills and understanding so his patients can experience the broadest array of safe, effective care available.
Dr. Aziz has been widely published academically and has received numerous awards for his research work. He lectures extensively both nationally and internationally, and has been featured on radio programs and television shows such as Good Morning America, The Doctors, The View and The Dr. Oz Show.
In addition to his private practice, Dr. Aziz is also an attending physician at Lenox Hill Hospital and is the founder and director of Midtown Integrative Medicine, a Manhattan practice that is focused on treating the whole patient through a combination of traditional, complementary and integrative medicine for optimal health and wellness.
Dr. Aziz maintains active memberships in the American College of Physicians, the American Society of Internal Medicine and the American Academy of Anti-Aging Medicine, as well as a fellow of The Royal Society of Medicine.
Dr. Aziz speaks English, French, Spanish and Arabic.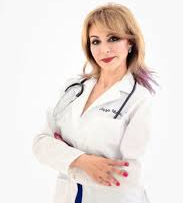 Creating customized anti-aging treatment plans and beauty solutions are a major focus of the medical practice of Azza Halim, MD, a board-certified physician/anesthesiologist. Dr. Halim has a broad background in this field through her work with a wide range of surgeons and dermatologists who have mentored and trained her extensively.
"I realize that one size does not fit all," she explains. "I am a perfectionist. Even though I have worked in virtually every aspect of various treatment modalities from Botox® and fillers to lasers and non-invasive procedures, I take a balanced holistic approach in creating a very customized plan to fit their needs."
Dr. Halim's medical training began at Northwestern University in Chicago. First Dr. Halim did a research fellowship in pharmacokinetics and pharmacodynamics, she then went on to do her internship in internal medicine. Dr. Halim did her residency in anesthesiology, along with subspecialty training in critical care/trauma and pediatrics at Northwestern University.
After moving to Florida, Dr. Halim joined a major healthcare group. As an anesthesiologist, she has worked with physicians and surgeons in virtually every specialty. She has continued to build up her expertise in other areas of medicine such as integrative medicine, post-traumatic stress disorder, traumatic brain injury, and cognitive decline therapies including hyperbaric therapy protocols. Dr. Halim is constantly researching, learning and training to remain on the cutting edge of medicine.
Dr. Halim is known for her keen and artistic eye when it comes to the development of each individualized treatment plan to enhance one's appearance. She focuses on the objectives, health and needs of the patient, rather than attacking only one specific obvious problem. Her aim is to create and implement an overall plan that will enable the patient to achieve a complete lasting rejuvenation.
Dr. Halim's background is diverse. She has lived and traveled abroad extensively. These experiences have helped broaden her scope of practice.
"I believe my extensive travel has added to my medical knowledge and understanding of all the treatments available today—both in or out of the operating room," Dr. Halim says. "This is one reason why my approach differs from that of many others. I treat the patient as a whole with the latest, most appropriate solutions, from the inside out, with the aim of achieving long-term benefits in both beauty and health."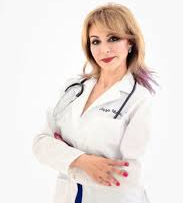 We believe in obtaining and utilizing the latest knowledge and technologies in our field.